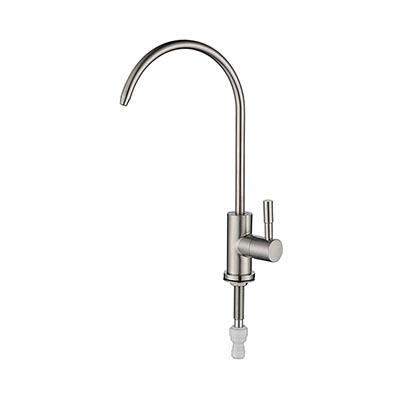 H2Server Faucet Chrome
The Echo Server Faucet is a manual faucet designed to work with the Echo H2 Server. With a simple turn of the handle, the Echo Server Faucet dispenses clean, refreshing hydrogen water right in the comfort of your home.
The Echo Server Faucet is a secondary faucet which is typically installed in the corner of the sink and comes in the following finishes:
Functionality allows you to have your Echo H2 Server under your sink while the hydrogen water is dispensed from this faucet installed on your sink. It is a secondary faucet and does not replace your current faucet.