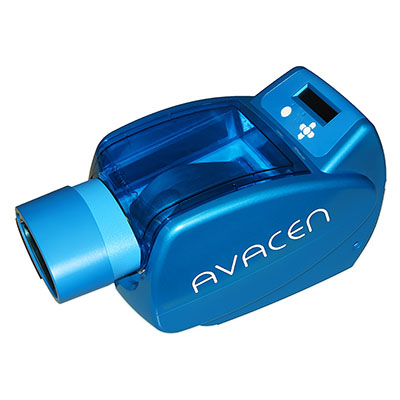 The AVACEN Pro is intended for medium to high frequency use and carries a longer warranty than the AVACEN 100.
AVACEN PRO
The AVACEN PRO is our professional model of the Classic AVACEN 100. Designed for the offices and clinics of doctors, chiropractors, acupuncturists, physical therapists and more, AVACEN offers your clients a cost-effective, easy to use, drug-free solution to higher states of health and well-being. Heat therapy, improved circulation and muscle relaxation not only reduces pain, but may help relieve a variety of acute medical conditions.
Users put their hand inside the AVACEN Pro vacuum chamber and rest it on a pad heated to about 108 degrees Fahrenheit for 10 – 30 minutes.
Over 5 Million treatments have been completed without adverse events.
Treatment can be comfortably self-administered in the privacy of the user's home.
A single machine can be used by the entire family or multiple patients in a clinic.
Featured Video